Cat 973 tracked loader extends D series line up
By Lindsay Gale22 February 2010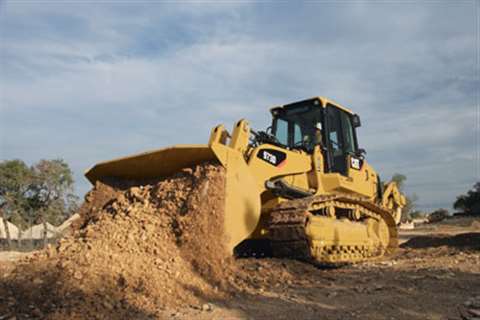 Weighing in at 28 tonnes (61,857 lb). Cat's new 973D tracked loader features a new closed centre load-sensing hydraulics with a variable displacement pump that delivers only the precise volume of oil actually required for the job, in contrast to the 973C, which it replaces. The latter's hydraulic system produced a constant oil volume, irrespective of the requirements being placed on the system.
However, the 973D retains many of its predecessor's design features, such as the Cat C9 engine delivering 196 kW (263 hp) and certified to Tier III/Stage 3a emission legislation, hydrostatic drive, single-fabrication main frame, Z-bar loader linkage and oscillating undercarriage.
The machine is available with a number of packages, including two waste handling (standard or extreme) as well as a steel mill packages. The waste handling packages offer substantial guarding, debris barriers, cooling system enhancements and an air intake pre-cleaner. The standard package is intended for landfills, transfer stations and material recover facilities, while the extreme package is intended to provide maximum protection in the most demanding applications, including the demolition role.