Caterpillar chose this week's National Demolition Association (NDA) convention and expo to unveil its 352 UHD ultra high demolition excavator.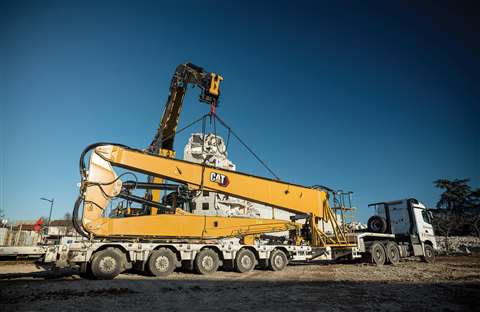 Displayed at the NDA's Live Demo event on the first day of the show in Austin, Texas, the machine – which spent more than two years in its design phase at Caterpillar in Japan – works in conjunction with a range of Cat attachments including multi-processors, grapples, shears and hydraulic hammers with the retrofit boom.
Part of Cat's next generation range of machines, its front can also be switched for a straight or bent boom position for lower level demolition or earthmoving applications, and the company claims this can be done in around 15 minutes with two people and no special tool required.
In the UHD configuration, the excavator provides 28 m (91 ft) of vertical height to the work tool attachment pin, and 15.8 m (51 ft) of horizontal reach, when working with 3,696 kg (8,150 lb) tool, allowing for fast demolition of eight- or nine-storey buildings.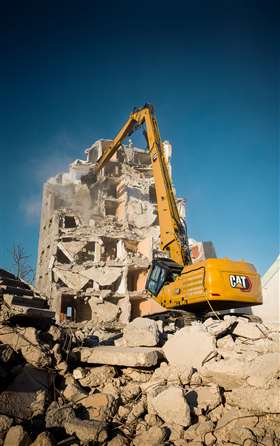 In retrofit straight boom configuration, the 352 UHD uses a 9.1 m (29 ft 9 in) retrofit boom with a choice of 2.9 m (9 ft) or 3.35 m (11 ft) retrofit stick.