Cat set for 'extensive' Bauma China showing
Caterpillar will display 30 machines as well as work tools, engines and product support capabilities at Bauma China in Shanghai starting on November 27. The extensive exhibit will include more than a dozen Cat Next Generation hydraulic excavators to be introduced at the show.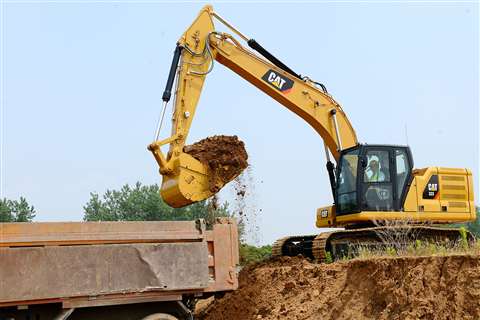 Cat earthmoving machines will include 11 hydraulic excavator models, with both wheeled and tracked undercarriages, ranging from the 313D2—with a maximum operating weight of 14,600 kg (32,000 lb.) —to the 390F L at 96,275 kg (192,680 lb.).
Seven machines—330, 330 GC, 336, 336 GC, 345 GC, 320 and 323—are Cat Next Generation models, featuring significant technology advances, including reductions in fuel consumption of as much as 15% in some applications and up to 25% for the 320 and 323.
Cat building construction machines will include six Next Generation mini-excavators—301.5, 301.7 CR, 302 CR, 307.5, 308.5, and 310—as well as a 246 skid steer loader with multiple work tools.
The new Next Generation excavators are designed for productive performance and optimum operator comfort, while reducing fuel consumption and overall operating costs.
An additional outdoor display will feature a Next Generation model at work.