Cat to take 60 products to Bauma
By Sandy Guthrie23 March 2016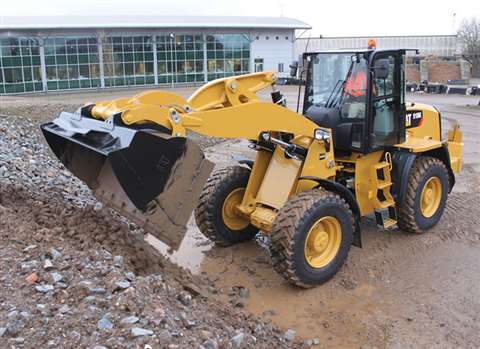 Caterpillar, along with its German dealer, Zeppelin Baumaschinen, will have more than 60 products to show at Bauma, and it said it was aiming to demonstrate advanced technologies that it said would boost productivity and efficiency.
Cat's range of excavators includes the 336F LN XE and 352F L XE excavators, which incorporate an exclusive intelligent hydraulic system that is said to deliver fuel efficiency gains.
The new 323F excavator will also be on show, including the all new Assist feature, which automates boom and bucket movements. Cat said this decreased the operator input required and increased the speed and quality of work.
Cat will also bring its 340F long-reach excavator, which claims to use high-efficiency hydraulics to improve digging and lifting capabilities at extended distances.
Among its range of loaders, Cat will show the 966M XE wheeled loader, featuring advanced power train design and deep systems integration aimed at improving efficiency and lowering total costs.
The upgraded 299D2 XHP multi-terrain loader can also be seen, now featuring steel tracks to extend its application range.
And the 918M compact wheeled loader will be in Munich, with its Stage IV-compliant engine. This loader can be equipped with a high flow auxiliary circuit, enabling the use of new work tools for waste, snow removal and agriculture.
Dozers will also feature in Cat's earthmoving range, including the D6N with integrated Cat Grade featuring Slope Assist – the latest Cat Connect technology for dozers.