CDE apprenticeship scheme pays off
By Leila Steed18 November 2019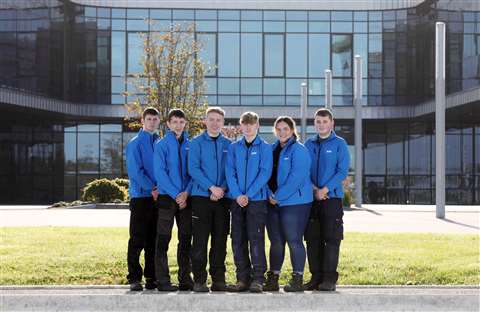 Wet processing equipment manufacturer CDE has revealed that almost 30% of its global design team is made up of graduates recruited from its apprenticeship programme.
The Northern Ireland-based company, which provides equipment for mining and recycling operations, established the four-year programme with higher education provider South West Regional College eight years ago.
Since then, the company has hired 45 apprenticeships and this year recruited its first female apprentice.
Sean Kerr, CDE's chief operating officer, said: "Many of our former apprentices are the driving force behind some of the most ambitious and significant projects we have delivered in recent years. They have progressed within the company to senior design engineer roles and are working toward management and leadership roles."
He added: "Our apprentices all have impressive academic backgrounds, but as the costs of higher education continue to escalate, many are seeking an alternative route into education and their chosen career paths. The programme offers the opportunity to gain both practical experience and a qualification at the same time."
In addition to CDE's apprenticeship, which comprises classroom study and employment, the manufacturer has also partnered with Northern Regional College to address the industry's skills gap.
From CDE's Belfast manufacturing facility in Belfast, the company will provide apprentices with insight into every stage of its operations, which includes a full EPCC (Engineering, Procurement, Construction and Commissioning) service. With the aims of teaching traditional engineering skills such as fabrication skills, apprentices will be allowed to work in assembly to gain practical knowledge of the equipment before progressing into other areas of expertise, such as the design of its bespoke projects commissioned worldwide.
Sean said the programme was an important resource for the company as it equips future recruits with the skills and knowledge to lead the wet processing industry.