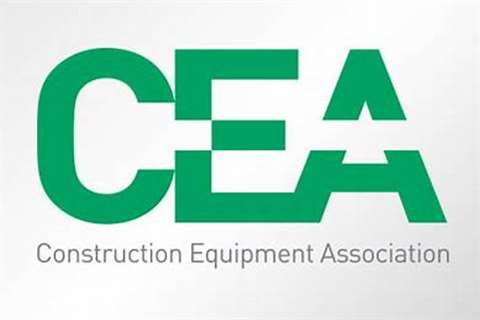 The UK-based Construction Equipment Association (CEA) has drawn attention to a significant issue facing construction firms placing goods on the British market after the UK's withdrawal from the EU.
Presenting the latest government guidance on the subject to industry colleagues, CEA's senior technical consultant, Dale Camsell, stressed the importance of Brexit readiness for construction companies, with very little time remaining for them to adapt to the new requirements.
He said, "The UK government recently published revised guidance covering the placing of manufactured goods on the Great Britain (GB) market. These requirements will come into force once the current transition period ends on 31 December 2020.
"In the meantime, EU and UK negotiators continue in their efforts to develop a free trade agreement (FTA) and it should be noted that, if the FTA is ratified, it might supersede some of the new guidance. Industry watches the developments with interest!
"One point of major note is that regardless of whether or not an FTA is agreed, the Northern Ireland Protocol will come into force on 1 January 2021, resulting in the Northern Ireland market generally being treated as if it was still in the EU Single Market. Therefore, from a goods regulatory perspective, once the current transition period ends, the UK market will effectively be split into the GB market (comprising England, Scotland and Wales) and the Northern Ireland market.
"One of the most noteworthy announcements in the recent guidance is that the UK has offered a grace period during which products that are currently CE marked and have either been self-assessed or, where mandatory third-party conformity assessment is required, assessed by an EU-recognised notified body, they can continue to be placed on the GB market through until 31 December 2021.
"This new guidance supersedes previous advice that indicated products would require to be UKCA marked by the much earlier date of 1 January 2021. However, it is important to note that this grace period will end on 1 January 2022, meaning from that date onward products must be UKCA marked and, where necessary, conformity assessed by a UK-based notified/approved body.
"The new guidance offers a similar grace period for EU approved engines that are installed in non-road mobile machinery (NRMM). The guidance advises that UK will continue to accept NRMM engines being placed on the GB market through 2021, on the basis of existing valid EU-type approvals. It should be noted that this grace period will also end on 1 January 2022.
"No further information is yet available about the full UK approval scheme covering NRMM engines, which will be implemented at some point in the future."