CEA plans Primary Engineer 'celebration event'
By Leila Steed23 July 2019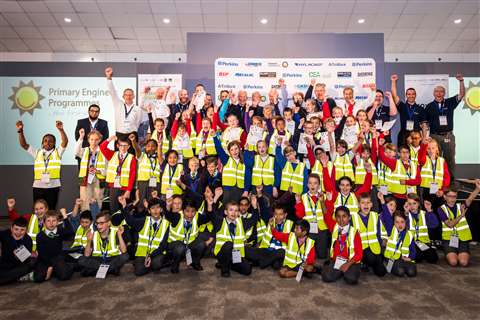 The Construction Equipment Association (CEA) has announced that it plans to hold a 'celebration event' to keep the momentum of its Primary Engineer STEM (science, technology, engineering and maths) scheme going.
Designed to inspire and engage young people, the scheme challenges primary school students to design and build working models of construction vehicles.
Engineers from Perkins Engines worked with the students in the weeks leading up to the 2019 Plantworx event. On the final day of the construction exhibition, the primary schools tested their vehicles in a competition to see how far and how straight the models could travel.
A total of nine primary schools took part in the Primary Engineers STEM challenge at this year's Plantworx exhibition in the UK.
Nigel Baseley, CEA head of skills, said, "We continue to suffer a skills shortage within our industry and it's schemes like the Primary Engineer that introduce young people to the opportunities that a career in engineering can offer.
"Primary Engineer's 'STEM by stealth' offers primary schools a way to deliver practical maths and science to design technology activities in a fun way. It's encouraging to see so many young children involved and is a good sign for the future of engineering."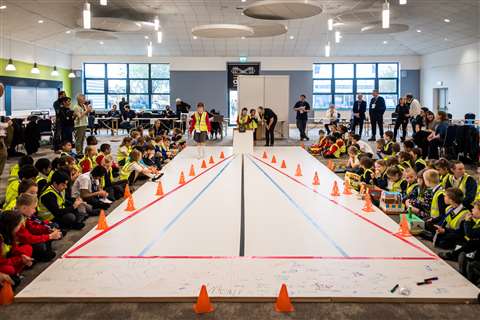 The competition was judged by engineers and apprentices from headline sponsor company Perkins, alongside other sponsor companies including the CEA Skills Council, BSP Foundations, Datatag, GKD Technologies, Gomaco, Mecalac, Nylacast, TriMark, and Zappshelter. Nylacast also provided all the high viz vests for the young students once again.
Baseley, who presented the winning students with their awards at the event, said, "It's our aim at the CEA to encourage as many companies as possible within our membership network, and the wider construction equipment sector, to get engaged with STEM activities - especially schemes such as Primary Engineer."