Century Elevators teams with Böcker and Pega
By Lindsey Anderson14 April 2016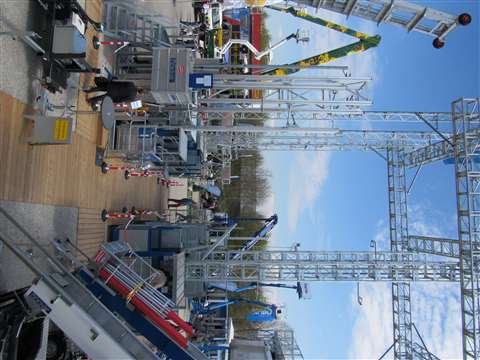 Following the recent news of its partnership with Czech-based Pega, LTD, Texas-based Century Elevators announced at Bauma it has teamed up with Böcker, the German-based manufacturer of a number of aerial work platforms, cranes, industrial lifts and more.
"We are intensifying and diversify our United States presence," Paula Manning, vice president and general manager of Century Elevators told Access, Lift & Handlers at Bauma. "Böcker are pioneers in the industry and are extremely easy to work with in terms of American needs."
Century Elevators is a full service rack-and-pinion elevator company providing lifting solutions for temporary and permanent installations in industrial facilities and construction projects including building construction, scaffolding, petrochemical, power plants, mills and offshore oil and gas facilities.
The news follows the recent partnership between Century Elevators and Pega, which is a rack and pinion elevator manufacturer. Century Elevators will have exclusive rights to sell Pega elevators in 32 U.S. states, as well as other international locations.
For the full story, see the July issue of Access, Lift & Handlers.