Like Explosive Demolition, the winner came from a three-company shortlist – but the result had more in common with Contract of the Year over $1 million it that the award went to a United Kingdom-based business for a project executed in London.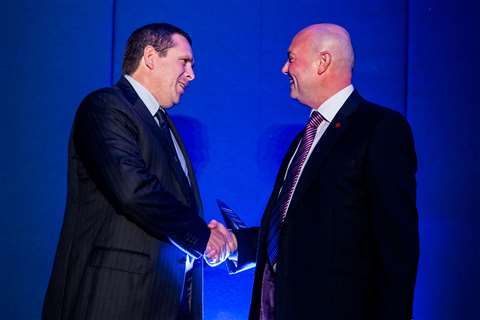 As Coleman fought off the twin Canadian challenge from Delsan-AIM and Priestly, the reasons why its role in the £600 million ($792 million) development at the station, which has a footfall of more than 200,000 passengers every day.
In returning the old, disused Eurostar terminal to full operation, the complex works included strip out and structural alterations to make way for a new station capable of serving 20 new commuter trains, with a large retail area underneath the live platforms.
Working directly above the London Underground and adjacent to one of the busiest Network Rail Infrastructures in London, Coleman combined the latest in precision demolition technology, with innovative temporary works design capabilities to execute the works within the 15-month time frame.
There were several key challenges throughout this project, the most notable being the temporary roof tension solution designed by Coleman Engineering Services to hold the roof of Waterloo International Terminal in place while structural concrete was replaced.
The client praised Coleman for its skill, passion and workforce management throughout the works, adopting the company's own mobile-based hazard spotting and reporting system across the site.
Awards judge Henrik Bonnesen commented: "Coleman Group removed 2,000 t of concrete from immediately above the London Underground and adjacent to one of the busiest Network Rail infrastructures in London, with capacity for 500,000 passengers during peak times, and the project Engineers attended regular internal forums which explore techniques to remove potential hazards during the design phase."