Clements chairman retires
By Euan Youdale04 June 2015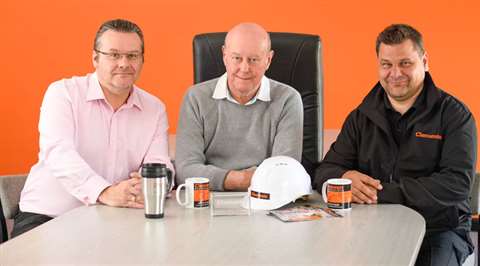 The chairman of Midlands, UK-based Clements Equipment Hire John Jennings has retired after more than five decades in the industry.
Mr Jennings spent the last 10 years at the helm of Clements.
The 69-year-old started his career in the manufacturing and distribution industry by joining Lumley Saville in 1961, which was the sole distributer for International Harvester in the south of England.
He quickly realised the potential of the emerging tool and equipment hire sector and became owner of Rugby, UK-based independent hire firm Alljay Tool Hire which was later acquired by the Deeley Group, which owned Clements, in 1990.
In 2007, Mr Jennings led a management buyout of Clements alongside Jim Longstaff, who had been a key supplier of equipment to the firm for a number of years.
Clements has since gone from strength-to-strength, expanding its product portfolio to become one of the leading independent equipment rental companies in the area.
Mr Jennings was also one of the founding members of the Hire Association of Europe (HAE), the trade body for the plant and tool hire industry.
He said, "I moved from working for a manufacturer and distributer into the hire side of the industry in 1964, and have been in business in Coventry and Rugby for the remainder of that time.
"I moved to Clements in 1990 when I joined as managing director as the then owners had bought my company in Rugby and offered me the opportunity to run both.
"Then, in 2007, the owner of Clements declared it was no longer a core business in their group activities, and in conjunction with Jim Longstaff we took it independent.
"The growth at Clements has been quite phenomenal. Of course, with the wonderful benefit of hindsight, who would have bought a company in 2007 knowing that in 2008 we were going to get a great recession?
"But we got through that thanks to long-serving staff and loyal customers and in the last two years we have seen quite phenomenal growth which I'm very pleased to hand over to the management team as I retire."
Managing director of Clements Jim Longstaff will now become chairman, while Adrian Hutchinson, who has worked as the company's operations director since 2011, will become the new managing director.
Mr Longstaff said, "John has been the keystone to the business for many years so it will be strange to see him go. He will still be involved on some level and has agreed to do some consulting work for us helping with a number of industry accreditations.
"We are now looking for growth in 2015 and are expanding considerably. I am pleased to see Adrian stepping up as managing director and believe he will do a wonderful job taking the business forward."