Colas joins anti-sexism initiative
By Dan Colombini14 February 2022
Colas Group has announced that it has become the first company in the construction sector to join a specific initiative dedicated to tackling "everyday sexism" in the workplace.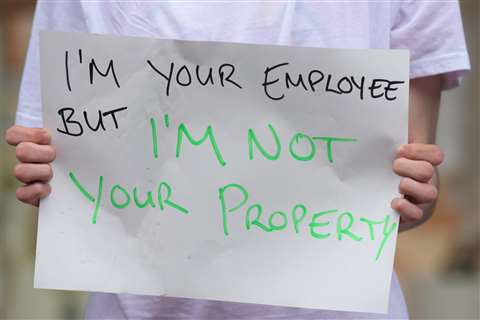 The group has become the first firm from the sector to join the #StOpE initiative, as it seeks to reaffirm its commitment to overcoming the issue.
Founded in 2018 by Accor, EY France and L'Oréal France, the #StOpE initiative, now led by the AFMD (French Association of Diversity Managers), has 144 partners, companies, schools and associations, all of whom are working to end sexism within their organizations.
Workplace sexism opinion poll
In an opinion survey published by #StOpE, 82% of female employees declared that "women are regularly faced with sexist attitudes and decisions in the workplace".
Colas' signature joining #StOpE reinforces a multi-year commitment to the subject. In 2019, to raise awareness about everyday sexism, Colas launched a campaign with posters illustrated by Antoine Chéreau portraying unacceptable scenes from the workplace.
Frédéric Gardès, chairman and CEO of Colas said: "Colas is committed to building a respectful workplace where all employees can thrive.
"We have zero tolerance for sexist or discriminatory behaviour of any kind. We build inclusive work environments across our diverse geographies where everyone feels respected and valued for their contribution."