Collé invests in 10 super booms
By Euan Youdale09 April 2015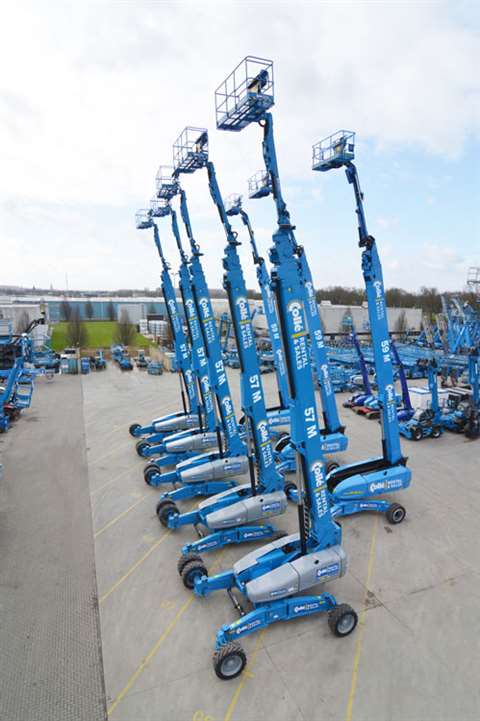 Collé Rental & Sales has taken delivery of 10 super booms from Genie and JLG.
The Genie SX180's and JLG 1850 SJ's, with 57 m and 59 m working heights, respectively, will join Collé's 5000 rental units, including more than 100 platforms with a working height of 40 m or more.
The performance of both the Genie SX-180 and the JLG 1850 SJ are unique, says the company. "In practice, the work platforms will be used for the same purposes, but there are a few major differences."
The spokesman added, "The Genie SX180 has a higher unrestricted working envelope with a lift capacity of 340kg, a unique horizontal rotating jib system and the Genie is more compact and lighter than the JLG 1850 SJ. On the other hand, the JLG 1850 SJ has a slightly higher working height and an extendable jib."
This year Collé will open new branches in the Netherlands and Germany and invest in more machines, like Magni rotating telehandlers, including the RTH 5.35 with a lifting height of 35 m and a lifting capacity of 4999 kk, plus more than 150 new construction-related machines.