Compact handler
By Chris Sleight09 May 2008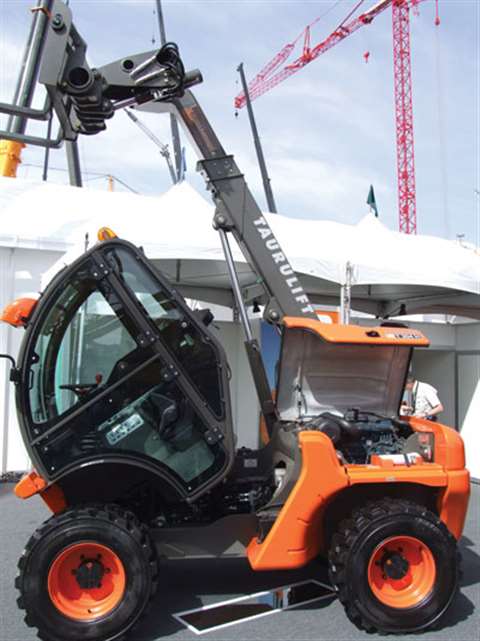 Ausa used ConExpo as the official launch of its Tauralift T 204 H compact telehandler.
A 'European-style' low-pivot boom machine it has a load capacity of 4400 lbs (2 tonnes) with a maximum lifting height of 13 feet, 9 inches (4.2 m). Truly compact, the model is 5 feet, 3 inches (1.6 m) wide, 79 inches (2 m) in high and 19 feet, 4 inches (5.9 m) in length (with forks), and weighs 8929 lbs (4.05 tonnes). This rear-mounted engine machine is powered by a Kubota 44 hp (33 kW) diesel engine.
What makes this model unusual is its tilt-up cab that offers easier access to maintenance its parts. The cab is supported by a safety bar that secures the cab when operators service the machine.
Ed Ugolini, sales manager of forklift division in North America said he was initially concerned on its reception at ConExpo but reports rental yard owners have been responsive. He told iC that the goal this year is to 80 to 90 units.