Components: A machine's DNA
By Joe Sargent30 March 2020
The Construction Ecosystem panel at the Predict Summit 2020
Selecting the right components for a machine can be influenced by factors such as cost, safety, supply availability and regional requirements. One thing is for certain, to create market demand original equipment manufacturers (OEMs) need to construct the right product, and components are a key part of this.
The days of innovation and invention are not over, but the pioneering days of machines such as the backhoe loader and its creator, Joseph Cyril Bamford, are now seemingly behind us. In this new era, components aren't necessarily created for individual machines but rather, in the mass production market of today, can be slotted together into numerous concepts.
A question posed at the Predict Summit 2020 event in Copenhagen, Denmark, was, what would happen if the industry collaborated more? Would it kill the competitive nature of the industry or would it propel OEMs into the same advanced bracket as the automotive industry, which it is often accused of lagging behind?
Peak productivity
At the Summit, held by US data company Trackunit and construction consultancy McKinsey and Company, these very issues were discussed by industry experts from rental companies, Artificial Intelligence (AI) solution providers, data companies, contractors and equipment manufacturers.
One of the key issues discussed was downtime, and how the industry can eliminate it. Failing or failed components in machines are primary offenders. With modern day technology such as Trackunit's Manager platform, why can't it be harnessed to preemptively order parts before a machine breaks down?
A big stumbling block is reported to be the lack of data scientists in the industry, leading to a limited understanding of how to interpret the data. This is where the suggestion of AI comes in and if it can be used to crunch the numbers and detect patterns from the data. It could prove a powerful tool in the eliminate downtime movement but needs to be harnessed in the proper manner to add value to the process.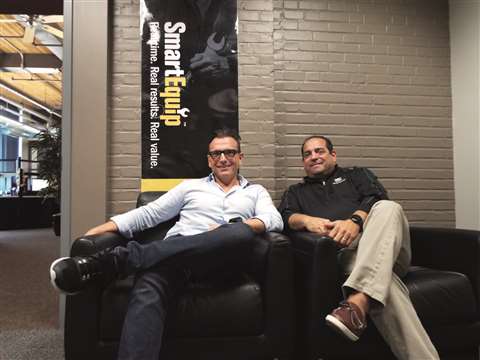 At the event a construction ecosystem panel took questions about a number of key themes. One of the panel members, Dr Alex Schuessler, SmartEquip CEO and founder, has a clear goal to use technology for the betterment of the industry and improve supply chains. Schuessler spoke to sister publication International Rental News alongside Ron Piccolo, vice president of sales and marketing, to discuss the company's goals.
SmartEquip was created with the intention of improving uptime in equipment, but not just for one brand of machinery; to provide a solution for a diverse fleet rather than one single OEM. The idea is to embed the manufacturer's information into their customer's workflow, improving efficiency when ordering parts.
Speaking of his own experience of co-founding Cat Rental, Schuessler said, "Very specifically, you had a fleet of several dozen main suppliers – Caterpillar was just one of them. And you had to offer all lines of equipment. How do you get the right information service-wise, parts-wise, technical workflow-wise, equipment lifecycle-wise to each asset in the field from different manufacturers?"
A big challenge was getting OEMs onboard with the idea. Each manufacturer began to offer their own portals, making it difficult for the end user. Piccolo said, "Now, I've got 600 locations that operate independently and I've got 30 manufacturers. How does every technician have a login? They've got sticky notes all over their screen with how to get into Volvo, Komatsu, Caterpillar… It just wasn't manageable."
Schuessler added that suppliers today recognise SmartEquip is there to, "facilitate communications in a highly fragmented space." The company has over 400 manufacturers on its system globally and oversees more than US$1 billion worth of parts transactions annually.
Transition for transmissions
ZF Friedrichshafen AG, the global powertrain component and systems specialist is convinced that, in-part, the future of construction lies in the electrification of machinery. The German firm has been working on delivering a range of rear axles, drives, inverters and electric drive control units to power this new breed of machinery.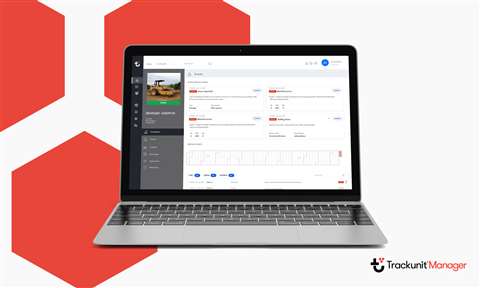 One of the company's most recent developments is the eTRAC Electric Central Drive. The electrified eTRAC driveline system with its 48-volt electric motor has been designed to provide an emission-free drive. The firm said that this component offers a power density perfect for use in compact loaders and claim that it is unrivalled on the market in the 20kW and 48V performance classes. Liquid coolant has also been utilised in the traction motor and power electronics to ensure continued performance in construction machinery applications.
ZF has also focused on adapting its standard power electronics for off-highway and commercial vehicles in other ways too. For example, the technology has been adapted in the parameterisation of the power electronics according to the characteristics of the ZF e-machinery. Rather than running every application at full power consumption, modular use of the software is enabled for low-voltage and high-voltage power electronics torque and speed control.
Polymer performance
In line with off-highway equipment shifting to hybrid and electric technology, there has been an increased effort to reduce the overall power requirement of individual machines. One way that this can be achieved is by replacing bronze components such as bearing applications. In doing so, equipment manufacturers can achieve an overall weight reduction coupled with more efficient assemblies which require less maintenance.
Nylacast, a manufacturer of performance-enhancing polymer components and supplier to OEMs has been converting bronze bearings to more versatile materials since the 1970s. The company's bearing material range includes Oilon and Nylube, renowned for their low friction properties.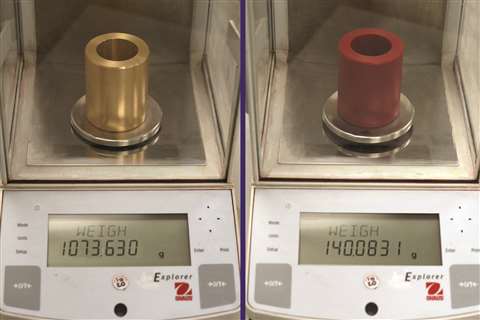 Although not a new idea, there has been a significant increase in the demand for lower-weight, higher-performing bearing materials where bronze was and still is often used. Nylacast offers production of various bearing types, including plain, flanged, split and thrust washers.
The company says that utilising its polymers in a bearing application can result in a significant weight reduction with a typical grade being 1/8th the weight of bronze. The low-friction, corrosion-resistant polymer gives extended bearing life and improves impact strength.
The conversion process is made simple with Nylacast engineers being able to design the bearing to suit existing assemblies. Utilising an in-house research, development and testing centre the component manufacturer also offers pre-build test data to demonstrate the performance of the polymer bearing under specific test conditions.
The low-weight, low-friction polymer bearings are suitable for hybrid and fully electric drivetrains and help reducing power consumption and maintenance in-line with the reduced service need of electric motors.
Global supply chains
Fears have surfaced around the coronavirus and the impact on the global supply chain for the construction industry. Many components are manufactured in China and, at the time of writing, it is unclear how drastically the pandemic could impact production and supply chains.
Many automotive manufacturers such as Ford Motors and Hyundai have been forced to cease production, at least temporarily, as a result of a components shortage. It seems the just-in-time order model is the worst affected.
Chris Sleight, managing director at Off-Highway Research commented, "China is an extremely important source of components – both in providing components direct to OEMs and also in feeding parts and sub-assemblies to other component suppliers. It is a complex global network."
A spokesperson at Volvo Construction Equipment (Volvo CE) added, "The Coronavirus is being monitored by the Volvo Group Security Team and furthermore a cross functional working group has been established to coordinate mitigating actions when it comes to first tier suppliers and logistics."
There may be some empty booths at the upcoming
ConExpo show where Chinese companies should be exhibiting, but event organisers the Association of Equipment Manufacturers (AEM) said that their foremost priority is focused on the health and safety of all participants and that all indications are that the show will once again be very busy.
At the show Trident will be exhibiting its range of tyres for construction and underground mining equipment and its patented solid tyre performance monitoring system, SmarTire.
At the company's stand, its tyres for skid-steer loaders and telehandlers will be displayed with specifically designed patterns that reduce vibration and increase tyre life.
Trident will also be showcasing its Solid Tire Performance Monitoring System which monitors the temperature and usage of a solid tyre. It consists of sensors that continuously send the temperature of each tyre to the display interface in real time and alert the user when temperature exceeds the critical levels. The system also records the distance travelled by each tyre, thus enabling users monitor the life of the tire at any given point.
Crane components company TWG will be showcasing Greer Load Moment Indicators, Greer Vision and will be launching its newest innovation, Greer Intelligence. Details will be available at experience demonstrations.
The company will also be showcasing several mechanical solutions at Conexpo including the Tulsa Winch TH 15 Hoist Series and Swing Drive and its gear products, hydraulic pump drive and rotator.
KHL and ZF host forum
Event at ConExpo to discuss future of construction
ZF Friedrichshafen AG, the global powertrain component and systems specialist, will hold a forum exploring 'The Future of Construction' at its booth – located in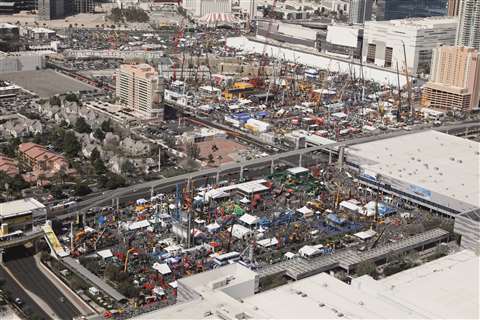 South Hall 4, booth S-85113 – at ConExpo.
The forum, which will be held on Wednesday, March 11 at 2pm, will discuss technology, market trends and issues related to construction and future technologies. These topics include electrification, machine connectivity and safety and operator assistance systems.
The panel will consist of Tilo Huber, head of Construction Machinery Systems at ZF and Piergiorgio de Francesco, responsible for ZF Off-Highway Machinery Systems in the US, along with Chris Sleight, managing director of Off-Highway Research and Chad Elmore, managing editor of Diesel Progress magazine. The session will be moderated by Mike Brezonick, vice president of editorial at Diesel Progress.
Following a 20-minute discussion between the panelists, the forum will be opened to questions from the audience.
Human-machine hardware
Showcased at ConExpo, new tech from Curtiss-Wright
Getting into tech components, Curtiss-Wright's Industrial Group announced that it will be exhibiting at Conexpo, where the company will be showcasing its latest product offerings including Human-Machine Interface (HMI) Controls, electronic throttle controllers, transmission shifters, sensors and power electronics.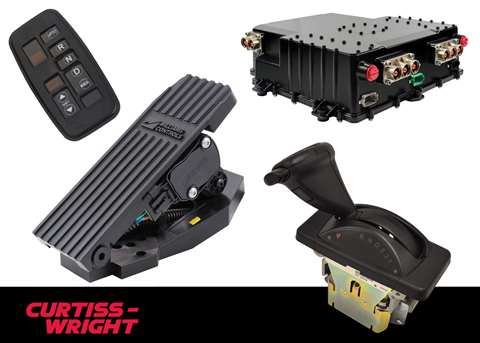 Curtiss-Wright are developers for applications in the construction and off-highway sectors and a recent trend for these applications is that OEMs are beginning to incorporate electronic HMIs that integrate fully into custom control boxes and armrest assemblies, providing operators with a wide range of new capabilities.
Working closely with OEMs, Curtiss-Wright can develop complete HMI console assemblies that incorporate multiple functions and can be operated with the use of just one hand, or via finger or thumb activation.
Typically incorporating joysticks, push-button switches, rotary thumbwheels and levers, they bring a new level of control for numerous vehicle functions and features to a central console for operator convenience and efficiency.
Drivetrain electrification is another trend Curtiss-Wright is at the forefront of and on its stand will be the recently launched World Traction Inverter (WTI) series.