COMPRESSORTECH2 2020 Packager Guide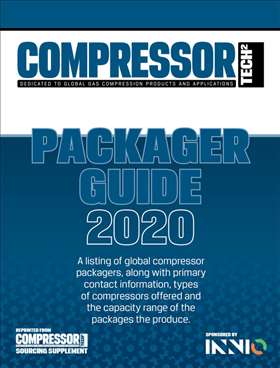 The COMPRESSORTECH2 Packager Guide is a listing of global compressor packagers. The Guide includes primary contact information, types of compressors offered and the capacity range of the packages produced.
If your company is missing from this listing, please contact dj.slater@khl.com
Supporting documents
Click links below to download and view individual files.