Construction firms slow to embrace digital marketing
By Mike Hayes02 August 2022
A survey has found that 44% of construction industry professionals believe their businesses do not have the required skills to implement an effective digital marketing strategy.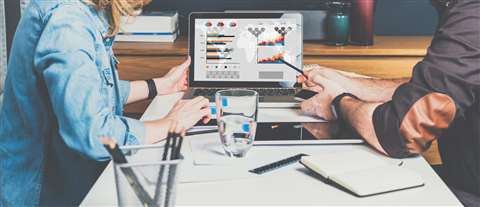 The research from digital marketing agency Koozai also found that 33% of industry professionals believe their respective firms lack the time required to properly oversee digital marketing activity.
Another barrier to effective digital marketing was found to be budget, with 17% saying this was the biggest obstacle for relevant departments in their businesses.
While only 6% of respondents cited a lack of buy-in in digital marketing from senior decision makers, figures released by the UK's Office of National Statistics show that only 5.5% of construction businesses are currently making ecommerce sales.
This compares with 22.8% of manufacturing businesses and 48.3% of retail businesses.
Koozai owner and director Sophie Roberts said, "The data shows that construction lags behind other industries when it comes to capitalising on ecommerce opportunities. Without a remedy for this, construction businesses risk being left behind as the buying behaviours of industry buyers and consumers continue to change."