Construction output continues contraction in MENA region
By Jenny Lescohier22 June 2020
The Middle East and North Africa (MENA) region, beleaguered by the Covid-19 pandemic crisis as well as an oil market in turmoil, will see a -2.2% contraction of construction output this year, down from -1.4% previously forecasted.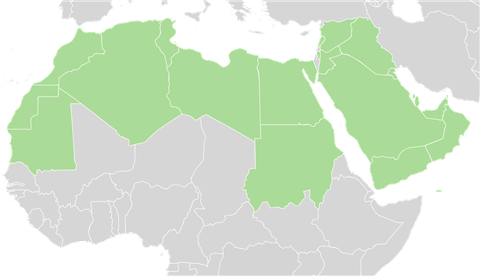 "Despite oil exporting countries' efforts to shore up oil price to slightly compensate for the loss of revenue, the collapse in tourism is likely to reduce GDP by 3% in Egypt, Morocco and Tunisia, and remittances from oil rich gulf and Europe," says Yasmine Ghozzi, economist at data and analytics company GlobalData. "The decline in company earnings and government revenue will ensure that planned investments will be curtailed in the coming quarters."
For perspective, GlobalData forecast 2020 construction output growth at 4.6% as recently as the fourth quarter of 2019.
The immediate business impact of preventive measures against Covid-19 has hit the commercial sector hard. When businesses reopen and restrictions on movement are eased more during the third quarter, demand is only expected to rebound marginally and the recovery in spending will be contingent on confidence picking up. The lockdown is also likely to lead to long-lasting changes in consumer behavior and shape future investments in the sector.
Countries in the MENA region have traditionally depended on the tourism industry to survive. Massive cancellations of trips and tourist services as a result of Covid-19 have had a disastrous effect on the various economies, most notably in Egypt, where as much as 12% of the gross domestic product (GDP) comes from tourism.
Regarding the oil market, there is some hope for recovery.
"Providing some scope for further gains in oil prices, OPEC+ has agreed to cut output by 9.6 million barrels a day from July," Ghozzi notes. "Any member that does not comply with 100% of its curbs in May and June will make extra cuts from July to September to compensate. Following the announcement, Brent crude has risen, and is more than doubled the level in late April."