Construction Plant Conference date and venue announced
By Christian Shelton22 May 2017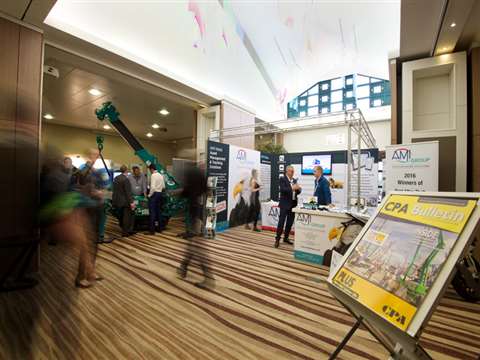 The Construction Plant-hire Association (CPA), a leading trade association for the plant hire sector in the UK, has announced that this year's Construction Plant Conference will take place on 31 October 2017 at the Heart of England Conference and Events Centre, located between Birmingham and Coventry.
The CPA said it has over 1,600 members who supply 85% of plant used in the construction industry. The sector generates over £4 billion and invests £1.3 billion in new equipment each year. The underpinning theme of the Conference is 'understanding and influencing the future of construction plant hire' and the organisers said the event will provide a great opportunity to discuss the latest issues affecting construction plant in the UK.
Kevin Minton, director of the CPA, said, "This will be the fourth year that the CPA Construction Plant Conference has been held and it has become an essential entry in the calendar for senior figures in the plant hire industry. This year sees a new venue being introduced to provide far more indoor and outdoor exhibition space, and the Midlands location brings it within travelling range for far more delegates from across the UK."
The organisers claimed the conference will address important and business-critical developments in construction plant hire including: major projects; client requirements; how the industry can tackle its future skills needs; the latest progress in health and safety; securing assets; and embracing new technology. Delegate tickets will be available via the CPA website (www.cpa.uk.net) in the coming months.