Construction workers wear body armour to deliver Ukrainian wind project
Energy investor DTEK Group has vowed to complete the construction of a 500MW wind power plant in Ukraine, despite Russia's ongoing war with the country.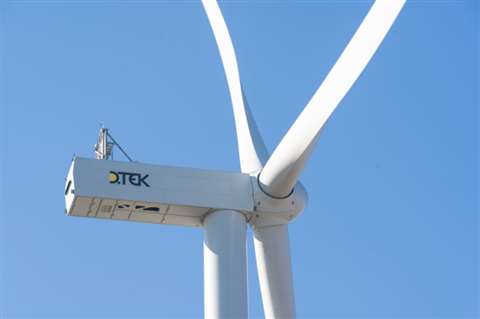 Energy publisher Newsbase reported that the teams working on the plant's construction have been wearing body armour, for fear of Russian attacks.
This after DTEK announced that a year of war had cost the lives of 141 of its employees.
The current project is close to achieving completion on the first 114MW phase of the Tyligulska plant in the Mykolaiv region of southern Ukraine.
When commissioned, the plant will represent a significant step towards the Ukrainian government's '30 to 2030' initiative, which aims to develop 30GW of installed renewable energy in the next seven years.
Phase one – comprising 19 wind turbines – is expected to be completed in a matter of weeks.
'Ukraine creates, Russia destroys'
Maxim Timchenko, CEO of DTEK, said: "It has been a difficult task, but thanks to the high levels professionalism and bravery of the company's employees, the new wind farm with 19 turbines will start operating this spring.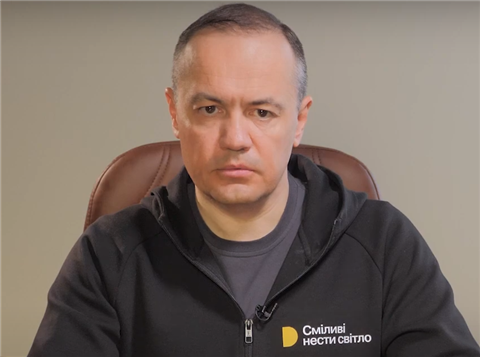 "Ukraine creates and Russia destroys. This is the fundamental difference in our world views.
"DTEK is building new energy facilities because we believe in the victory of Ukraine.
"And we are sending a signal to international partners that it is possible to invest in Ukraine today without waiting for the end of the war."
As of today, approximately 10GW of power in Ukraine is delivered by renewable energy, some of which comes from occupied facilities in the south of the country.
Ukraine's President Volodymyr Zelenskyy has spoken of the need for a greater focus on green energy, in part to support the country's energy security.
DTEK said that 30GW of installed renewable energy capacity would represent 50% of Ukraine's current power requirement.