Contract for Massachusetts Bay train extension
By Andy Brown04 January 2018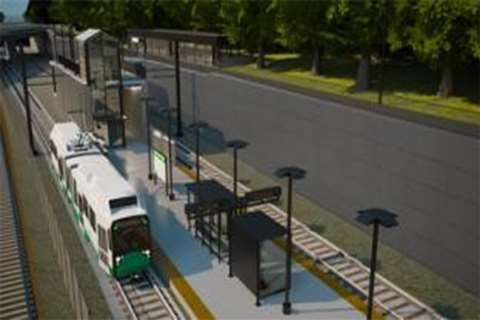 Balfour Beatty has been awarded, in joint venture, the US$1.08 billion Green Line Extension design and build contract by the Massachusetts Bay Transportation Authority (MBTA).
The four-way equal joint venture comprising Balfour Beatty, Fluor Corporation, The Middlesex Corp. and Herzog Contracting Corp, will design and build the new 7.5km commuter rail extension, associated infrastructure and seven new rail stations.
The MBTA plans for the trains to operate every five to six minutes during peak periods and projects daily passenger journeys at the seven stations will be 45,000 by the year 2030. Balfour Beatty's revenue share is 25%.
Leo Quinn, Balfour Beatty Group chief executive, said: "The Green Line Extension project will play a key role in helping support Greater Boston's plans for urban redevelopment and sustainable growth. Following wins on projects such as HS2, Hinkley Point and Dallas' Southern Gateway earlier in the year, Balfour Beatty is very well placed as we head into 2018."
Construction is expected to commence in 2018 and is scheduled for completion in 2021. At its peak the project will employ over 100 staff.