Contract for new international airport
By Andy Brown30 October 2019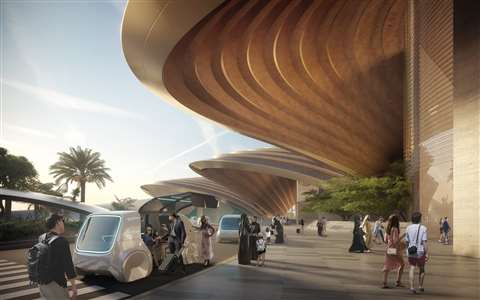 The design contract for a new international airport in Saudi Arabia has been awarded by the Red Sea Development Company.
The design contract for the airport – expected to serve one million annual tourists and visitors by 2030 – has been awarded to Fosters + Partners. Completion is scheduled for 2022.
The Red Sea Development Company is developing the Red Sea Project. Said to be one of the world's most ambitious tourism and hospitality projects, it involves the construction of a new luxury destination on the Red Sea.
Ian Williamson, chief project delivery officer at The Red Sea Development Company, said, "The airport will be a cutting-edge facility providing a unique experience for our visitors.
"Smart technology will play a vital role in the development of the airport and it was key for us to work with a company who could assemble a team with the skills to ensure the airport would be smart by design."
The Red Sea Project development plans to welcome its first guests by the end of 2022. In addition to the dedicated airport, the first phase of the development will include up to fourteen hotels offering 3,000 hotel rooms across five islands and two inland sites, as well as commercial, retail and leisure facilities and other infrastructure.
Upon completion in 2030, the destination will deliver up to 8,000 hotel rooms across 22 islands and six inland sites.