Contract for Stonehenge road awarded
By Leila Steed10 October 2022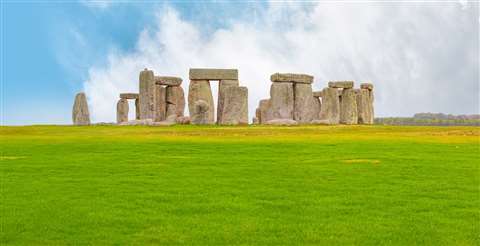 Construction consultancy Mott MacDonald and engineering company Costain have been appointed as the Delivery Assurance Partner for the A303 Stonehenge (Amesbury to Berwick Down) Improvements Scheme in the UK.
The A303 Stonehenge scheme comprises the construction of a new dual carriageway route, to replace an existing single-carriage route, along the A303/A358 corridor between the Southwest and the Southeast of England.
Ken Norbury, Transportation Managing Director at Mott MacDonald, said, "We have assembled a world class multidisciplinary team to support the delivery of this vital upgrade project."
He added, "This is an outstanding project that will improve peoples' lives, enhance the World Heritage Site and its surrounding environment, which the country will be proud of."
The companies, acting a joint venture partnership, were award the contract for the new dual carriageway and tunnel by National Highways - the UK government agency responsible for operating, maintaining and improving motorways and major A-roads in England.
Mott MacDonald and Costain will manage the design and construction of the new roadway, which includes a 3.3km-long tunnel and aims to divert traffic on the existing A303 trunk road away from a large part of the Stonehenge World Heritage site.
As well as improving traffic flow past the UNESCO World Heritage site, it also aims to improve connectivity in the Southwest and to unlock economic and social opportunities.
This latest news follows last month's announcement that construction company Webuild, in consortium with FCC Construcción and BeMo Tunnelling UK, had been awarded the £1.25-billion (€1.5 billion) main works contract for the project.
The consortium was named as the preferred bidder for the project, on which construction is expected to last five years, back in May of 2022.
Webuild and its partners will be responsible for the "proposed tunnel's civil, structural, mechanical, electrical and technology components, including the tunnel-boring machine, along with the approach roadworks and structures and the environmental components".