Contract of the Year over US$1 million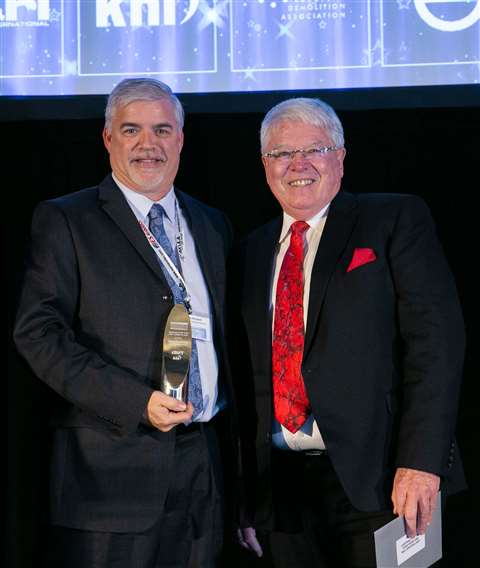 Winner
Brandenburg Industrial Service Company
Country
USA
Project
Chambers Works Complex
Also shortlisted
Budget Demolition (Canada)
Erith Contractors (United Kingdom)
Liberty Industrial (Australia)
Priestly Demolition (Canada)
Summary
Eleven awards in, and with the exception of Genesis Attachments in the manufacturer categories, no North American winner on home soil so far.
With three of the five shortlisted companies in this category from the USA or Canada, the odds were in favour of the situation changing, and it was left to Brandenburg to remedy the situation.
The winning project centred on the 600 ha (1,500 acre) Chambers Works Complex, comprising the Chambers Works manufacturing area and the former Carney's Point Works, which is surrounded by residential, light industrial and recreational areas.
For the project Brandenburg was required to demolish and/or dismantle 33 structures and process recycle scrap metals, and to segregate debris to prepare the site for commercial redevelopment, all without interrupting current site activities.
The comment by the suitably impressed judges was: "This was a great job developed by a great company. An excellent result for the client and the contractor."