Coronavirus harms Hong Kong construction
By Andy Brown26 February 2020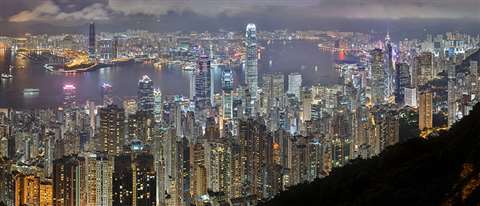 According to a report in the South China Morning Post, around 50,000 workers in the construction industry in Hong Kong have lost their jobs since the outbreak of the coronavirus.
Approximately 250,000 people are reported to work in the construction industry in Hong Kong – according to the Hong Kong Construction Industry Employees General Union a fifth have been laid off while a third of those who still have jobs have been reduced to working one or two days a week.
Even though many factories in China are now open again this has been a slow process, and there are still labour shortages at some Chinese factories. Due to this, there is not reported to be enough materials on many projects in Hong Kong for construction to carry on at a normal rate.
The coronavirus has had an impact on numerous construction projects around the world – it was recently reported that work had stalled on Indonesia's US$6 billion high-speed railway due to workers and materials being stuck in China and not able to get to Indonesia due to travel restrictions.
JCB recently announced that it was scaling down production at its UK-based factories as a result of the coronavirus.