Cosmatos transports wind blades
By Christian Shelton10 August 2018
Greek shipping agency Cosmatos Shipping Services (CSS) has transported wind turbine rotor blades by road from Goleniow in Poland, to southern Greece.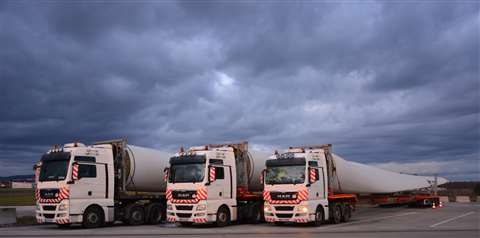 The blades were 44.2 metres long, 2.6 m wide, and 2.81 m high and weighed 10.4 tonnes each.
Services provided by CSS included organising road permits, the provision of suitable extendible trailers, and coordination with relevant authorities along the route.