Countdown to Plantworx
By Andy Brown20 June 2018
The organisers of the 2019 Plantworx exhibition have promised a "bigger and better show" at the launch of the event, which will be held on 11 to 13 June, 2019, in England.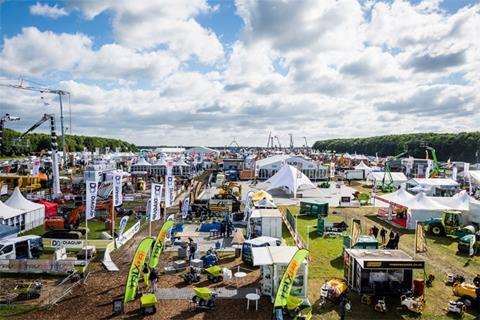 The event, which is organised by the Construction Equipment Association (CEA), is being held at a new venue, the East of England showground, which is located just outside Peterborough. The 2019 event is said to have 53% more space than the last time the show was held in 2017.
David Bell, a director at JCB and honorary president of the CEA said, "Manufacturers have to find the best value for money in spending their marketing budgets, and today with so many digital ways of reaching our customers, plant and machinery shows have to do what can't be done digitally."
Plantworx is being run alongside Railworx for the first time, with the strong link between rail and construction being mentioned several times during the launch.
There is significant investment in the rail network in the UK, with Network Rail intending to spend £34 billion (US$44.7 billion) during it latest procurement drive, which is in operation from 2019 to 2024. Other major projects include HS2, which is investing £56 billion (US$73.7 billion) and Crossrail 2, which represents an investment of over £30 billion (US$39 billion).
There will also be a new Innovation and Technology zone at the show, with Rob Oliver CEO, CEA, saying, "The digitalisation of the construction sector is gaining pace – Plantworx offers the perfect showcase to help match the technology with its acceptance by the marketplace."