CPWR launches free online tool to improve safety climate
By Alyssa Asaro03 February 2022
The Center for Construction Research and Training has just launched the Safety Climate-Safety Management Information System (SC-SMIS), a resource to help contractors and safety professionals improve job site safety culture and safety climate.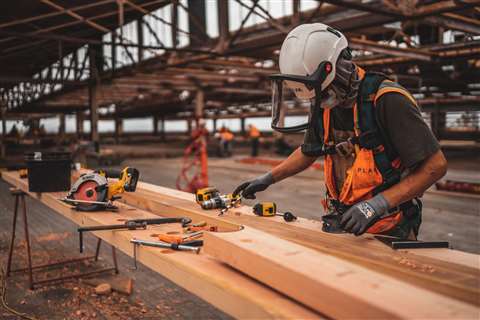 Construction companies, particularly small and medium sized firms, can use the free online tool to assess their safety climate, select and implement appropriate tools to strengthen it and engage in continuous safety climate improvement.
After the assessment data has been collected, a report is generated containing scores and charts detailing employee's perceptions across eight indicators.
With the report, the user can search the large resource repository to find and download safety management policies, procedures and templates designed to strengthen low scoring indicators.
A planning tool can then be created to put the selected resources into action. Periodic reminders can be scheduled to conduct follow-up assessments, find additional resources and continually monitor safety climate improvements.
For more information, visit the Safety Climate-SMIS homepage, and learn more by joining a webinar on the SC-SMIS Feb 24, 2022 at 2 p.m. (EST).