Cracker job for Roll Group
By Leila Steed05 April 2019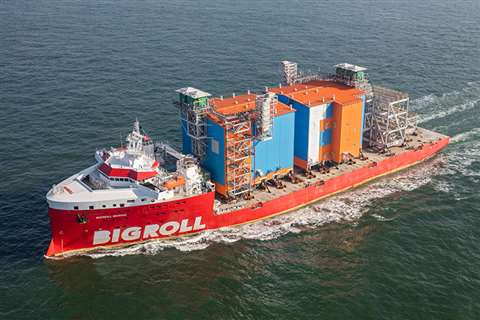 Heavy transport and lifting company Roll Group has won a contract from major energy company Total, for the transport of 24 ethane cracker modules.
The modules will be transported from Hamriyah in the United Arab Emirates to Port Arthur, Texas in the United States of America (USA) by ship.
It will take a total of seven single sea journeys to deliver the cracker modules to the energy company's USA site. Five will be completed using the group's RollDock vessels, all of which have three different loading modes. The remaining two journeys will be undertaken by Roll Group subsidiary BigRoll, which will use its ice-class module carriers for the job.
According to Roll Group project manager, Wiebe Broeksma, it's the first time the company will complete both the land and sea elements of the transportation.
Broeksma stated; "This was one of the reasons our client awarded the contract to us, since we have the ability to load and discharge the majority of the cargo directly from the quay onto our RollDock vessels and vice versa, due to the limited draft of our vessels.'' He added, "When unloading the BigRoll vessels in Port Arthur, the intermediate transport will be arranged by our sister company Roll-Lift USA. A good example of our 'factory to foundation' ability.''
The transports are scheduled to take place between April and August 2019.