Cramo makes Q3 progress
By Joe Malone25 October 2017
Finnish rental company Cramo has announced a third-quarter revenues increase of 3.8% year-on-year to €191.9 million.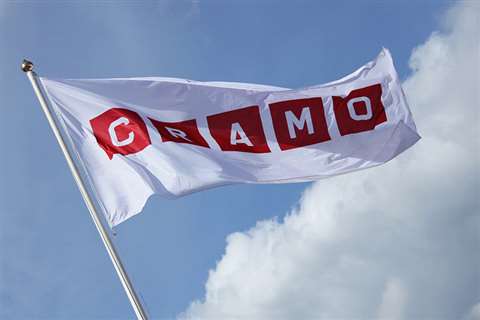 The company, which saw structural changes during the quarter with the divestment of two of its operations, also saw its earnings before interest, taxes and amortization (EBITA) grow 3.2% year-on-year to €40.2 million.
Cramo this year split its operations into two segments – equipment rental and modular space – with the latter said to be a key growth focus for the company and, during the third quarter, this segment grew 13.7% year-on-year, to €21.4 million.
Interestingly, the company's equipment rental segment marginally decreased 0.3% for the quarter, but grew 2% year-on-year for the nine months during 2017.
Cramo did, however, divest its entire operations in Latvia and Kaliningrad to rental company Storent, while it also agreed the sale of its Danish equipment rental operations to Loxam, both in August.
Leif Gustafsson, Cramo CEO, said, "The equipment rental division's result was stable; organic sales increased and market demand continued on a good level in our main markets. Comparable EBITA remained close to the previous year's level.
"In modular space, we had a high number of deliveries, which resulted in strong sales growth and profit improvement. We are still not satisfied with our performance in modular space and see a lot more potential within the division."
Gustafsson added that Cramo had actions in place to improve project control and other operative processes in order to increase the profitability of its modular space business.
He said that, looking ahead, the outlook for modular space rental market development was positive and the company would continue to invest for growth. He added that for equipment rental, the market was still expected to grow but at a slower pace.
By region, the company saw its Scandinavian, Finnish and Eastern European operations grow during the quarter, while its central European operations decreased.