Crane Rental moves 231 tonne load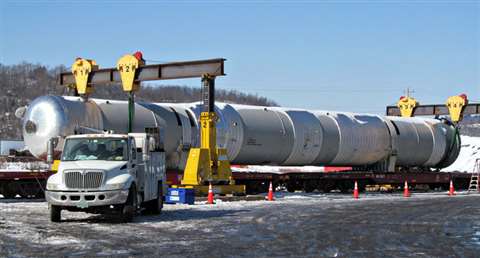 Crane Rental Corporation has moved components for a natural gas plant in 30 miles (49 km) to a site in northwest United States.
The cargo included a tower that will be used to refine ethane. The cargo weighed 231.3 tonnes per load and was 39 metres long and 5 m high.
The towers were transported on Goldhofer multi-axle trailers from a rail spur to the natural gas plant. It took less than three days for the cargo to reach the site, travelling at a speed of 5 mph (8 km/h).