Crane World Asia adds Terex towers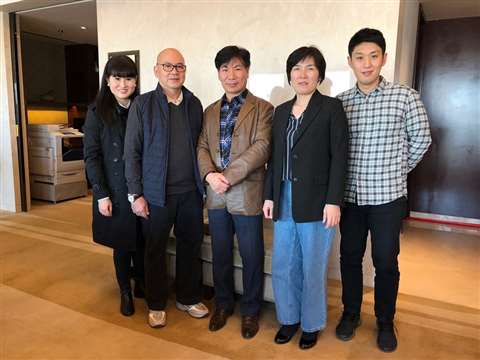 Singapore-based tower crane specialist Crane World Asia has ordered 31 luffing jib tower cranes from Terex. All of them are CTL 260-18 luffing jib models. CWA also ordered three Terex CDK 100-16 luffing jib derrick cranes. In addition, nine CTL 630B-32, and one CTL 650F-45 luffing jib towers will be delivered for work in South Korea later in 2018.
Roger Poon, CWA director, commented on his choice of crane, "The thing that really sold us on the CTL 260-18 was its powerful performance characteristics, which are demonstrated by its ability to lift over three tonnes at its maximum boom length of 55 metres."
The 30 CTL 260-18s will be delivered to Busan, South Korea and the remaining one will go to Hong Kong. "We'll be delivering the first three cranes in the next weeks, and the other 28 will be delivered throughout the year until the end of October," said Zac Tan, Terex Tower Crane sales manager.
Rental company and Terex tower cranes distributor CWA said its customers are looking forward to receiving their models. Mr Eom, MK Tower Co director, said, "We were looking for a luffing jib tower crane which would cause no downtime for us, and the CTL 260-18 proves to be very reliable, hence, we have already placed an order for 20 units."