CRH sells and buys
By Sandy Guthrie24 August 2017
International building materials group CRH is selling its Americas Distribution business to Beacon Roofing Supply for a total consideration of $2.63 billion (€2.23 billion) in cash, while its Europe Heavyside business has agreed to acquire Fels, a leading German lime and aggregates business, for €600 million.
Meanwhile, its interim results have shown group sales of €13.0 billion for the first half of the year, 2% ahead of the same period in 2016.
Americas Distribution, which has been part of the Irish-based CRH Group for over 20 years, is said to have historically executed a growth strategy based on focused acquisitions, selective greenfields and investments in private label products.
CRH said that while the business had delivered significant improvement in performance and returns in recent years, it had decided to sell it because of the absence of acquisition opportunities that would increase share value, and "a lack of visibility as regards a route to market leadership".
In 2016, Americas Distribution reported EBITDA (earnings before interest, taxes depreciation and amortization) of €150 million on sales of €2.3 billion. Profit before tax for the year amounted to €121 million, said CRH, and gross assets at the end of the first half of 2017 amounted to €1.2 billion.
The proceeds from the divestment of Americas Distribution are being reallocated to "value creating acquisitions and investments" – for example, the purchase of the German company Fels.
With nine production locations in Germany, and one each in the Czech Republic and in the Moscow region of Russia, Fels claims leading market positions in the lime markets in each of these areas, and has over 1 billion tonnes of high quality limestone reserves.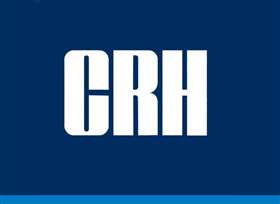 The company has been a division of Xella International since 2001. CRH claims to be a leading lime producer in the UK, Poland and Ireland, with annual production volumes of 1.2 million tonnes and sales of €180 million.
CRH said the integration of Fels with its existing lime businesses would give it a number two position in the European lime market, while providing a platform for further growth.
In 2016, Fels reported EBITDA of €70 million on sales of €260 million.
CRH said these transactions were in addition to the development spend of €632 million in the first half of 2017 on 13 acquisition/investment transactions, and disposal proceeds of €145 million.
The planned divestment of one cement plant and one grinding station in Germany has not yet completed and remains subject to review by the German Competition Authority (Bundeskartellamt).
Strategy
Albert Manifold, CRH CEO, said these transactions demonstrated CRH's strategy of "adding value through the efficient allocation and reallocation of capital, and in particular the deployment of capital into an attractive growth market in Europe, while maintaining our financial discipline."
He said, "We have had a satisfactory start to 2017 with stabilising trends in key European markets and EBITDA growth in the Americas."
He reported that the group's "significant" balance sheet capacity meant it was well positioned for further growth.
"For the second half of the year," he said, "despite currency headwinds and continuing challenging conditions in the Philippines, we expect a continuation of the first half momentum experienced in Europe, and EBITDA growth in the Americas, which will result in another year of progress for the group."