CTE, France Elevateur form German alliance
By Joe Malone25 August 2017
Italian manufacturer CTE has formed a strategic alliance with France Elevateur Group, with the aim to offer its products and services to rental companies and end-users in Germany and Austria.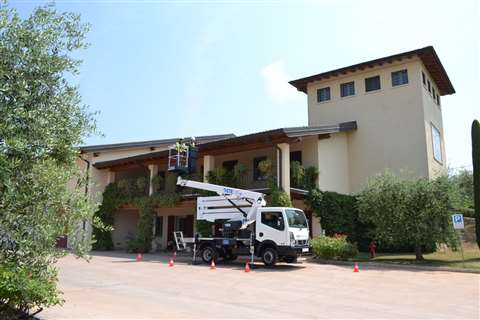 Under the agreement, France Elevateur Group's German business – France Elevateur Deutschland (FED) – will become a distributor of CTE equipment in Germany and Austria.
The two companies have already successfully collaborated in France, with AB Service – the French operation of France Elevateur Group – distributing CTE equipment.
Marco Govoni, CTE sales director, said, "We work for many years with France Elevateur in France. Now we want our business partnership with the French group to become deeper and even firmer, extending to Germany and Austria.
"Thomas Rammelt and his sales & service team are driven by a great motivation. We have ambitious projects together and we hope this energy can be transformed into a successful and long-lasting collaboration over time".
Meanwhile, Thomas Rammelt, France Elevateur Deutschland CEO, said, "In the last months CTE has redesigned and created its products range in a substantial way.
"CTE platforms are able to satisfy to the growing customers' requests and needs. The truck-mounted platforms range goes to 14 to 27m of working height on 3.5 tonnes, to 32m on 7.5 tonnes, and high range to 62m.