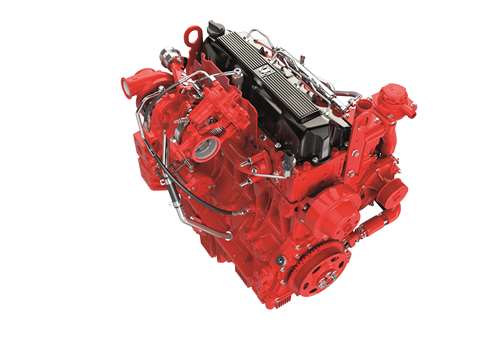 Cummins will be revealing its first electrified powertrain system for off-highway applications at Intermat, with its new range-extended electric vehicle driveline (REEV).
It combines battery power with a compact engine generator, using a four-cylinder Stage V F3.8 engine, and it has been designed to replace a standard driveline that uses larger Cummins or competitive diesel engines with a capacity of up to 9 litres for a range of applications, from wheeled loaders to excavators.
By using a high-efficiency traction motor to provide continuous torque of 1,850Nm, it was said that the need for gear shifting had been eliminated, while noise from the powertrain was significantly reduced.
Also, an instant peak torque boost up to 3,400Nm was said to be available when the machine met difficult working conditions.