Cummins launches new engine range for China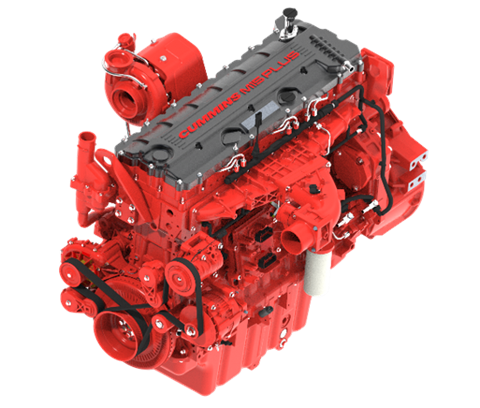 Cummins has launched a new generation of clean off-road engines that meet China National Stage IV emissions (CS IV) which started on December 1st, 2022.
The upgraded engines, with displacements from 2.8 to 15-liters, range from 48-674 hp (36-503 kW). Cummins says that they achieve higher power output and torque than their predecessors.
As part of this launch, Cummins has three new CS IV PLUS engines: The M15 Plus, L9 Plus and F4.5 Plus.
The integration of Cummins latest aftertreatment systems, the single module and switchback, with combustion and air handling technology allows the engines to be EGR free, offering benefits of improved NOx conversion efficiency and better fuel economy.
"Cummins has invested significantly in China for almost half a century," said SU Zimeng, chairman of China Construction Machinery Association (CCMA).
"With continued investment in research and development, manufacturing and service network in China, Cummins has raised the levels of productivity and performance in the construction industry."