Custom releases two new units
By Lindsey Anderson15 February 2010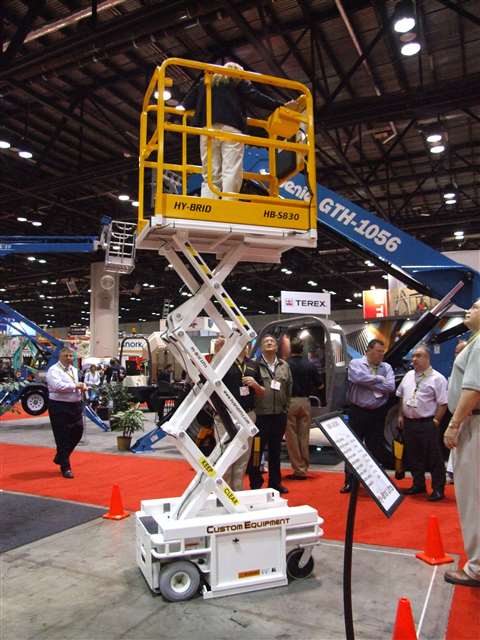 Custom Equipment took the wraps off its new self-propelled unit, the HB-S830, at the 2010 Rental Show in Orlando and also showed its new push-around scissor, the HB-P830. The Wiconsin-based manufacturer of Hy-brid Lifts told American Lift & Hanlders there is a growing market for self-propelled units in North America, while the a large demand for push-around scissors remains overseas in Europe.
Both units feature a 14-foot working height, an 8-foot platform height and 25 inch by 44.5 inch deck sizes. "We are trying to capture a sector of the market that's using scaffolding," said Steve "Chappie" Chapman, service and warranty manager.
Both the HB-S830 and HB-P830 units feature curb-styled railing for aesthetic purposes, and 1-inch solid steel bars to avoid damage to the unit. The pothole protection on the units has been redesigned from previous models, it has less parts and is more reliable, Chapman said.
For more information on The Rental Show, see the March/April 2010 issue of ALH.