Dedicated AI institute to solve construction problems
By Jenny Lescohier23 September 2020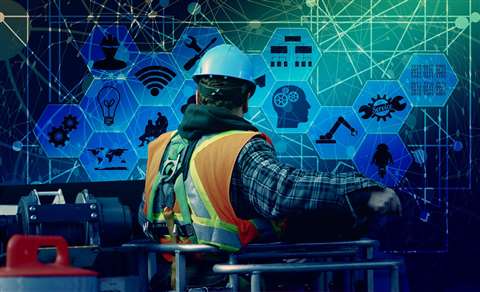 The University of Illinois in the US has received grants from the US government's National Science Foundation and the Discovery Partners Institute to set up the National Institute for Artificial Intelligence in Construction.
The initiative, described as a first-of-its-kind, involves a team of interdisciplinary scientists – including from Carnegie Mellon University – that will work with some 40 construction industry partners to address problems with productivity and safety in the design, construction and operation of buildings and infrastructure, Global Construction Review reports.

"Machine learning and AI are in the national spotlight because they can solve important problems," Derek Hoiem, associate professor of Computer Science at Illinois and the new institute's co-principal investigator says.
"But the set of problems that can be solved is currently constrained by a need for huge quantities of annotated data, so domain-independent AI research tends to concentrate on topics where known methods will succeed. We believe applying AI methods to construction problems will produce a seismic shift in AI research."
Thankfully, more data is being produced through machine telematics, allowing more advanced artificial intelligence (AI) in construction. The more complex the data the better for AI, and as AI becomes more advanced its decision-making improves. This means that construction is becoming more efficient thanks to a loop where data and AI are feeding into each other.

David A. Forsyth, also co-principal investigator and computer science professor at Illinois, was quoted as saying, "There is a compelling combination of complex problems in construction with open environments, multiple modalities and clear use-inspired objectives, where the solutions can be guided by carefully designed taxonomies and strong metrics for verifying success."

Reports say the institute will also deliver entrepreneurship education to bring construction AI solutions to market.
To view a recent Construction Technology webinar focused on automation click here.