Demolition project wins CCS award
By Leila Steed17 April 2019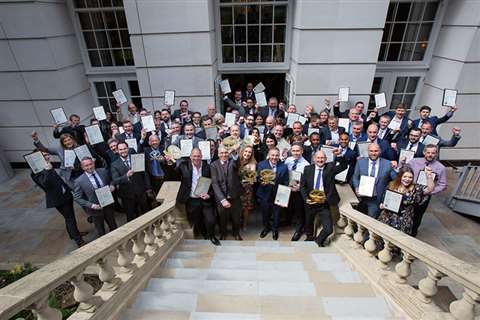 A demolition project run by Northern Gas Networks has won the Considerate Constructors Scheme's (CCS) National Site Award.
The CCS National Site Awards recognise the highest-performing construction sites against the CCS's Code of Construction Practice.
The CCS looks at any area of construction activity that may have a direct or indirect impact on the image of the industry as a whole, and monitors how considerate the site is being towards its local community, environment and workforce.
Out of over 6,700 eligible sites across the United Kingdom and Ireland, the CCS presented its Most Considerate Site Award – the organisation's top honour - to just six worksites.
The awards ceremonies took place at iconic venues in Edinburgh, London and Manchester, UK, between March and April 2019.
The big successes included a double award win for UK-based company Willmott Dixon Construction. The company picked up awards for its worksites on its Woodmansterne Secondary School and University Centre, Rotherham projects.
This year's awards were for registered sites completed in 2018. Sites were eligible to win the Most Considerate Site award within project values ranging from under £500,000 (US$650,000) to over £50 million ($65 million).
Considerate Constructors Scheme CEO Edward Hardy said: "Each award-winning site should be extremely proud of receiving this prestigious industry accolade, which recognises their invaluable contribution to improving the image of construction."
The 2019 category winners are:
Projects valued under £500,000
Carlisle Gas Holder Demolition Project - Northern Gas Networks
Projects valued £500,000 to £1 million
Columbia Threadneedle Property Investments project - Overbury
Projects valued £1 million to £5 million
Camden FRA Works - Mulalley
Projects valued £5 million to £10 million
University Centre, Rotherham - Willmott Dixon Construction
Projects valued £10 million to £50 million
Woodmansterne Secondary School - Willmott Dixon Construction
Projects valued £50 million and over
One Blackfriars - St George City.