Demolition summit heads to Canada for first time
By Steve Ducker30 November 2022
The World Demolition Summit (WDS) is heading for another new venue next year as it celebrates its 15th edition.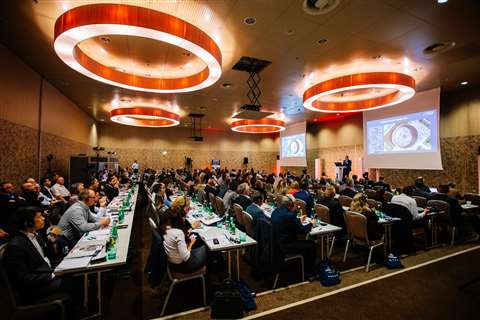 The annual industry event – which comprises a conference, awards dinner and numerous networking opportunities – will take place in Toronto, Canada on Tuesday 17 and Wednesday 18 October.
It will be the fourth time the WDS has been held in North America, after successful events in Miami, Boston and Chicago in the past six years.
But it will be a first for Canada – and it comes at a time when two companies from that country, Delsan-AIM (Safety and Training) and Priestly Demolition (Civils) are celebrating wins at the 2022 World Demolition Awards in Vienna.
"I've been coming to the demolition summit for about eight years off and on," said Priestly's president, Ryan Priestly.
"I try to come every year and trying to attend is top priority for us. I highly recommend for anyone to come to a one-day conference on demolition."
Also looking forward to next year is Rye Group marketing director Jonathan Cox, who along with his colleague Ben Griffiths was a first-time speaker at the recent Vienna summit.
"There have been some great talks, which have given us some different ideas," said Jonathan.
"It's quite inspirational and interesting to see what people [in the industry] are doing. Next year, we plan to be up on the stage collecting an award!"
The WDS is organised by Demolition & Recycling International with the support of the US National Demolition Association and in partnership with the European Demolition Association. The headline sponsor is Volvo Construction Equipment.
We hope to be announcing the first speakers for 2023 in the coming weeks and anyone interested in presenting at the conference in Toronto should see our call for papers article for more details.
Entry forms for the awards will be available early next year with the usual 30 June deadline, ahead of the shortlisted companies announcement in August.