Denmark examines €40 billion 'energy islands'
By Mike Hayes11 December 2019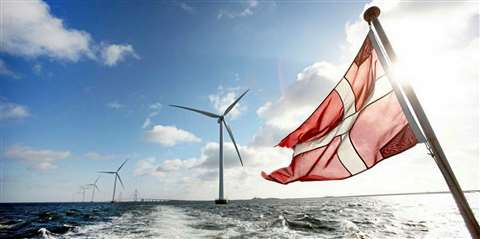 Denmark's energy ministry has unveiled a proposal for the development of one or more 'energy islands', as part of a €40 billion offshore wind project.
The concept incorporates artificial islands or platforms that would act as hubs for a vast array of interconnected offshore wind turbines.
If the plan moves forward, each 'island' could, according to the proposal, generate 10GW of power, or enough for the electricity requirements of 10 million households.
The government has so far ploughed €9 million into the identification of potential sites in the North, Baltic and Kattegat seas for the project which would dwarf the world's largest renewable energy schemes.
Climate and energy minister Dan Jørgensen said, "It is a huge project. We need to build more than five times as much capacity as we have today. We need a sensible and ambitious plan for expansion. Therefore, we are now engaged in preliminary studies."
A week ago, Denmark committed to legislation guaranteeing 70% emissions reductions by 2030.
Jørgensen said, "Offshore wind is central to the green transition. If we seriously need to realise the enormous potential of offshore wind holds, so we must develop tomorrow's technologies to transform the green power fuel for aircraft, ships and industry."
Before moving ahead with the 'energy islands' initiative, the energy ministry says it will discuss its plans with neighbouring countries.
The ministry also stated that the vast majority of the project's financing would have to come from private investment.