Deutz launches 'little brother' engine
By Joe Malone22 November 2016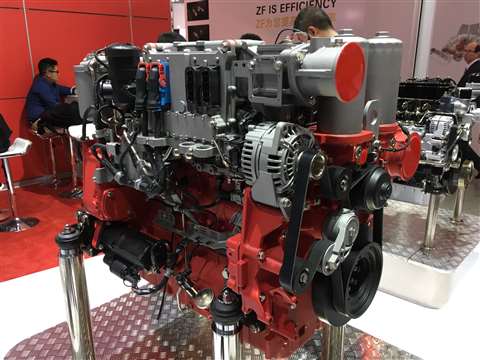 Engine manufacturer Deutz has launched its new TCD 9l engine, which it said was the "little brother" version of its 12l and 13,5l TCD engines.
The company's new 4-cylinder diesel engine is the first in a new generation of engines that Deutz is planning, as part of its alliance with Liebherr.
Deutz said it's Chinese joint venture would manufacture the 9l engine, in a bid to easily serve the local market.
The engine has a capacity of 300KW and produces 1,700Nm of torque. The company said it also featured a compact design that made it easier to install in a wide range of applications. It added that it was particularly suited to excavators and wheeled loaders.
Michael Wellenzohn, member of the board of management at Deutz, with responsibility for sales, service and marketing, said, "By adding new engines from the alliance with Liebherr, we are enhancing our product portfolio and can now cover further power output ranges and applications.
"Furthermore, having the TCD 9l made in Dalian will give us the proximity to our Chinese partners that we need."
He added that the company saw growth potential in advanced technology in the Chinese market.