Dingli introduces large wheel scissors
By Euan Youdale06 December 2022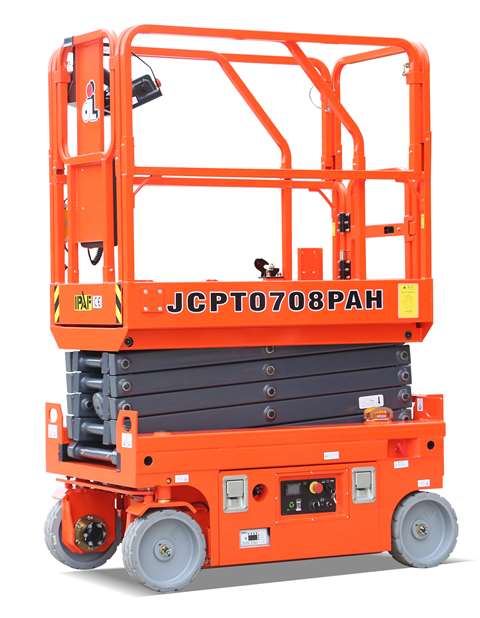 Dingli's is expanding its Oil Free series further with a series of mini scissor lifts, featuring large wheels.
The new large-wheeled JCPT0607PAH and JCPT0708PAH add to Dingli's mini scissor series, incorporating nine models with working heights ranging from 5m - 10m, with their advantages including low energy consumption, safer use, easy maintenance, greater comfort and environmentally friendliness, says the manufacturer. The larger wheel options provide greater ability to drive over obstacles
The battery-powered direct electric drive oil-free range, which the mini scissors are a part of, covers MEWPs from 5m-16m working height and maximum loads of 230kg-450kg. There is no hydraulic system, using electric actuators for lifting, lowering and steering, instead of traditional hydraulic oil cylinders.
The series offers low energy consumption, says Dingli, with a 30% saving compared with the traditional hydraulic system. The large wheeled units can also still enter and exit standard elevators.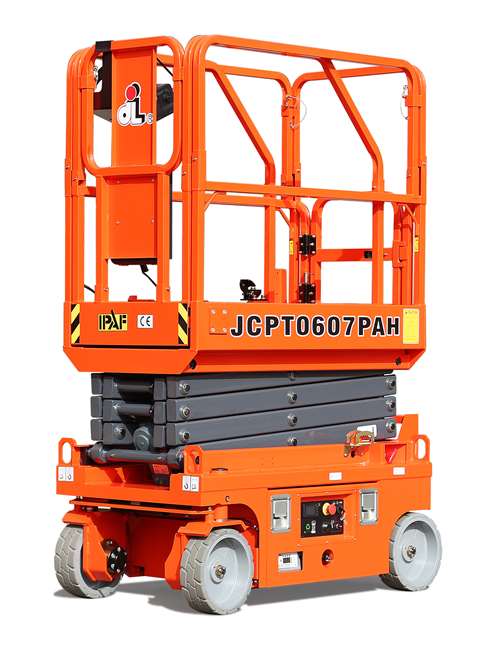 Built-in position sensors, with real-time full stroke data monitoring complements a drive system that enables temperature, load, and variable torque control, offering greater safety.
Dingli is now accelerating the launch of its full series of oil-free & all-electric scissors, with the introduction of the large wheel version of its mini scissors representing the next step.