Dinolift's Hokkinen goes as Lars-Petter Godenhielm takes charge
By Murray Pollok18 February 2009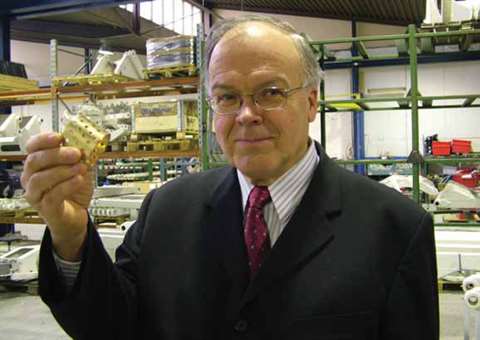 Erkki Hokkinen, managing director of Finnish trailer mounted platform manufacturer Dinolift, has resigned from his post and is being replaced by the company's founder and chairman, Lars-Petter Godenhielm.
The change is effective immediately, and sees Mr Godenhielm return to the position that he occupied before Mr Hokkinen's appointment three years ago. Mr Godenhielm will also remain as company chairman.
"The present difficulties with sales is the reason for the resignation" says Mr Godenhielm, "Dinolift Group achieved sales of almost €35 million in 2008; a new all-time-high.
Prospects for this year, however, are very diffuse although some markets are less depressed than others.
"Predicting sales for the current year is very difficult, although good salesmanship will be rewarded", said Mr Godenhielm.
Finland's Dinolift sold €9.4 million worth of equipment in 2003. That had risen to €25.1 million by 2006, with annual production capacity increased to over 10000 units by the start of 2008.