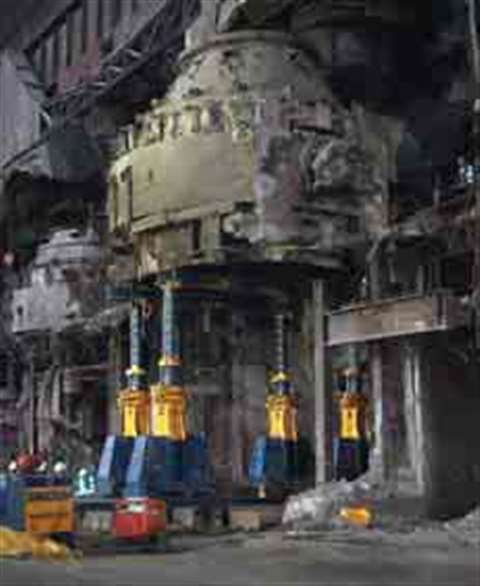 Steeling for removal in the UK, Ainscough Engineering Services, a separate company from Ainscough Crane Hire, but owned by the same family, was contracted to remove three inverter pots from the Llanwern Steelworks in Wales.
Ainscough used a 450 tonne capacity J&R 900 Series Lift & Lock hydraulic telescopic lifting system to remove the pots, which each weighed between 340 and 370 tonnes, and move them 6 m away from the surrounding steelwork before two
400 tonne capacity mobile cranes lowered them down completely.
Once the pots were clear of the steelwork and had been lowered by the mobile cranes, they were taken off site to be dismantled.