Doll wins trailer contract for Algeria
By Ian Vallely11 January 2016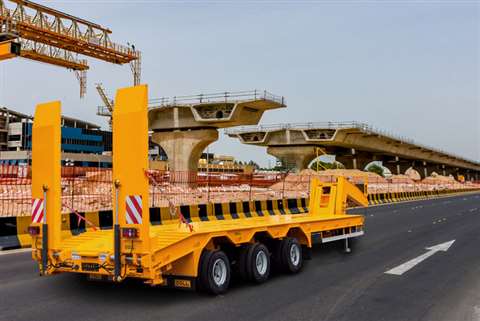 German trailer manufacturer Doll has secured the contract for the production of vehicles destined for the Algerian state enterprise ENGOA (Entreprise nationale des grands ouvrages d'art), an Algerian government organisation responsible for public works related to infrastructure.
The contract includes four S3P-0P72 three-axle semi low-loaders. They will be used for bridge construction and for the transportation of building machinery and concrete parts with payloads of up to 70 tonnes.
The low loaders include a hydraulically detachable gooseneck and a hydraulic suspension with pendulum axles and a large stroke of 600 mm.