Double appointment at Sparrows
By Laura Hatton30 December 2014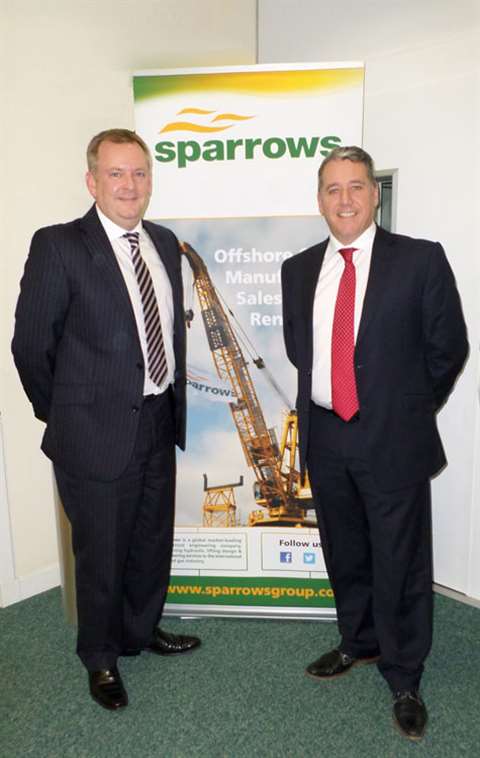 At the Sparrows Group in the UK 2015 has started with two new appointments.
Mark Beveridge has been promoted to European operations director and Martin Thomson has been recruited as head of business acquisition and strategic development for Europe and Africa.
Beveridge has been employed with the Sparrows Group since 2008 and has more than 25 years' experience in the field of engineering, a company spokesperson said. Prior to his new role, Beveridge was business manager for drilling.
Thomson has more than 20 years of experience working in the oil and gas industry. Prior to joining Sparrows, Thomson was senior vice president commercial at KCA Deutag, where he was in charge of overseeing all commercial activities worldwide. Thomson has worked for Total Oil Marine, Subsea 7 and GE Oil & Gas.
Mark Beveridge said, "A major focus of 2014 was implementing an organisational restructure that is focused on geographies to ensure we are well placed to provide customers with a value driven service. The transition sets us up with a good foundation for the year ahead and we have brought Martin in to lead our business development activities.
"The aim of the restructure has been to provide our customers with a delivery assured approach utilising our in-house expertise – we want to be closer to our customers to provide them with a quality service that supports their drive for efficiency, reliability and safety of critical equipment and operations.
"We have streamlined our processes to ensure we can respond quickly to customer requirements. The Sparrows Group has extensive engineering capabilities throughout all sections of our business and this depth of knowledge, particularly in design services, can support clients to improve their efficiency and reliability."