Double digit rises at Palfinger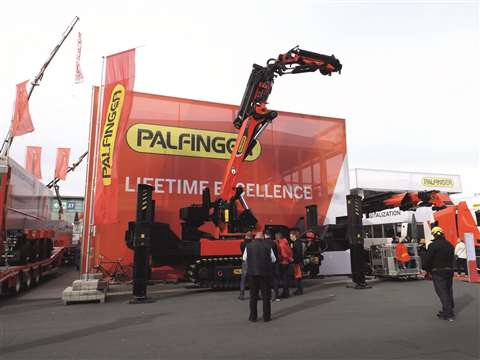 Record financial results have once again been reported by manufacturer Palfinger.
The Austrian crane and access equipment maker posted revenue at €1,300.6 million (US$ 1,443 million) for January to September 2019, up 10 per cent from the €1,182.6 million ($1,312 million) in the same period of 2018.
Earnings before interest, taxes, depreciation and amortisation (EBITDA) in the first nine months of 2019 were up 18.7 %, to €175.1 million ($194.3 million), from €147.6 million ($163.8 million) in the first three quarters of 2018. The EBIT margin was posted as 9.2 %.
Looking ahead Palfinger said the outlook for 2019 as a whole remains positive with the expectation for another record year. The company forecasts a revenue increase to €1.7 billion ($1.89 billion) in 2019 and that the EBIT margin will be 9 %. Continued growth potential sees the revenue forecast expected to rise to €2 billion ($2.2 billion) by 2022. Andreas Klauser, Palfinger CEO, said, "In spite of the recession fears, we are confident that we will be able to achieve our growth targets for 2022."