DOZR offers e-commerce to rental partners
By Leila Steed02 November 2020
Online heavy equipment rental platform DOZR has launched a new software product called WebStores that can be applied to rental companies' existing websites to offer an e-commerce storefront for their customers.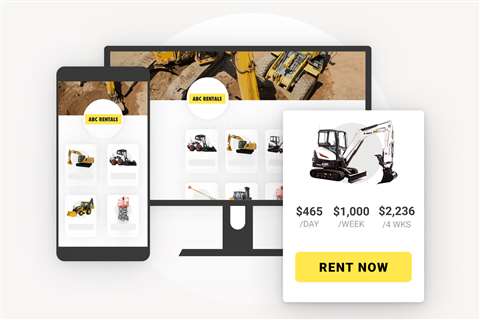 Kevin Forestell, CEO of US-based DOZR, said, "The demand for e-commerce has advanced tremendously over the last six months. Customer expectations are changing and contractors want to book their rentals online through touchless, paperless transactions."
He added, "We are thrilled to offer this product across North America so our partners can transact faster than ever with their customers, fully online through their own e-commerce solutions, powered by DOZR."
Described as a way for companies to "meet new business and customer expectations in a post-Covid world", DOZR said its new WebStores software could integrate with any existing equipment rental website and maintain its original look and feel, while enabling touchless transactions with an online checkout.
The software can introduce a number of features into existing rental websites, including digital transaction processing, real-time rental requests and inventory tracking and pricing. Functions such as preferred dynamic pricing for account customers and credit account payments can also be use with the software.
DOZR said the customisable WebStores software can be used as a standalone or integrated into an existing website without the need for programming.