DP World to build new sea port in Senegal
Port development firm DP World has announced it will start work on the new Port du Futur in Senegal, before the end of 2018.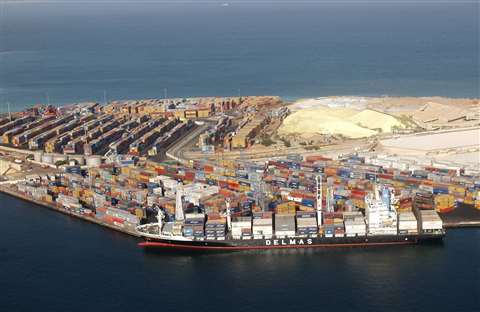 The port project will include the development of a logistics and economic zone, aimed at easing the movement of cargo to 16 landlocked African countries.
The nearby port of Dakar, which has been operated by DP World since 2007, is located on a peninsula and has no room for further expansion, according to the firm.
To be located adjacent to Senegal's new Blaise Diagne International Airport, Port du Futur is expected to have an annual capacity of 1 million twenty-foot-equivalent units.
The port and trade zone hub is estimated to have a total cost of around US$1.3 billion.
Plans for the project were discussed at a recent meeting between Ahmed Bin Sulayem, the chairman of DP World, President Macky Sall of Senegal and President Ibrahim Boubacar Keita of Mali.
During the discussion, Bin Sulayem outlined his company's plans to develop a transport and logistics strategy for Mali.
Following the meeting, he said, "Mali has a has a long history of trade in gold and agricultural products and, though landlocked, has the opportunity to maximise use of its 1,800 km of inland waterways, such as the Niger River, to connect local farmers and businesses to international markets."
On the subject of the new port project, he said, it would be "one of the most advanced and well-organised free zones in Africa and globally, using the latest state-of-the-art equipment and technology".