Drammen Port adds Liebherr LHM crane
By Laura Hatton07 August 2014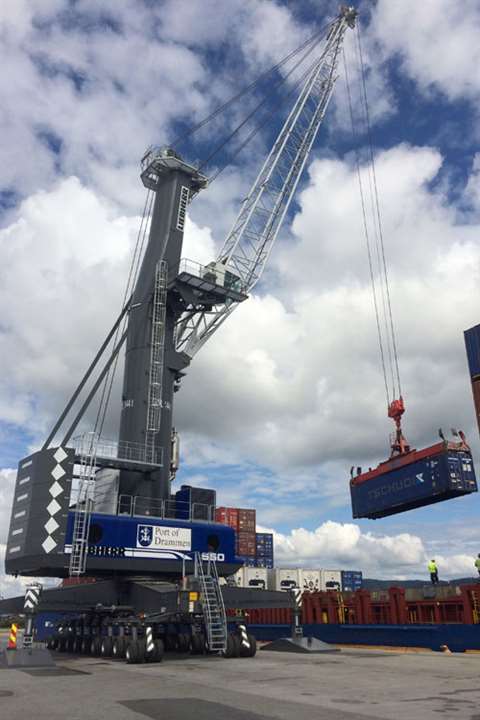 The Norwegian Port of Drammen, near Oslo, Norway, has taken delivery of a Liebherr mobile harbour crane type LHM 550.
The port handles around 30,000 containers a year. The new mobile harbour has been added to help double the port's container handling capability.
The LHM 550 has a lifting capacity of 144 tonnes and is fitted with Liebherr Pactronic hybrid drive system, which is used to regenerate reverse power when lowering a load. It will be used for general cargo and heavy lift operations.
Einar Olsen, Norwegian Port of Drammen port director, said, "We are experiencing a significant container traffic increase in Drammen. Due to the LHM 550 we have sufficient capacity to smoothly handle current container volumes. Moreover, we have capacity available for future growth."
The model joins an LHM 400, which has been operating at the port since 2008.